Services
Whats New:
Education Is The Key to Success
2017 Year

How to sign up for 90 day free use of eTAP.
Texas ELearning is now accepting new students go to http://texas.1worldschool.com/
Current News:
The Guardian
2017 Year
JC's Digital Office Equipment is now introducing the Guardian Watch a product to guard your most precious commodity your CHILD. Its designed to track your child 24/7 and will allow your child to Call for help by pressing the SOS button or call closest guardian by pressing button 1 or 2. Checks sleeping habits, tracks steps or running for exercise, tracks if watch is removed all this to make sure your child remains safe..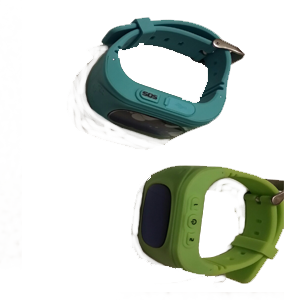 Shop Now
Recent Events:
Technology
2017 Year
The Seeker, The Guardian, The Analyzer and Water the Life, all new technology or devices to help promote safer environment and healthier ways of life.
Our Services See Catalog for Current Products
See Above E-Book Download and Review online
JC's Digital Office Equipment (JCSDOE), is a proud reseller of the following companies:
DUPLO-is the company we have partnered with for our digital duplicators. Its products are reliable and cost effective. Duplo represents the best in enhancing the devices necessary to produce the end product for all printing and duplication needs.
Panasonic, Inc. -is another vendor that we have partnered with for Smartboard and overhead projection technology. Its products are the best in breed for education and business meeting devices and can be used for teaching and interactive visual participation of global attendees.
Samsung, Inc. -is the company we have partnered with for small offices looking for the best- in- class products to enhance its printing needs and provide devices that are tailored for individual businesses and budgets.
Xerox Remanufactured Cartridges- If you purchased a printer from another manufacturer, you can still buy replacement cartridges from Xerox. You'll get OEM-equivalent quality and reliability in a complete range of replacement cartridges from a brand name you trust. Xerox replacement cartridges are:
■Affordably priced at 25% less than original equipment manufacturers' list prices
■Triple tested for quality and reliability
■Backed by our Xerox Total Performance Warranty
■Available now and ready to deliver
Mogen Furniture- presents the class of office furniture that offers traditional & contemporary designs. Mogen (USA) is headquartered in Houston Texas and is an exclusive distributor in the United States & South America. Products include executive desks, office chairs, commercials sofas, conference tables, bookcases and more. Mogen Furniture also manufactures custom-made furniture to specifications.
Download Application Below
JC's-Digital Office equipment Credit app.pdf