JC's Digital Office Equipment
View our eBook Online
Whats New:
Education Is The Key to Success
2017 Year

How to sign up for 90 day free use of eTAP.
Texas ELearning is now accepting new students go to http://texas.1worldschool.com/
Current News:
The Guardian
2017 Year
JC's Digital Office Equipment is now introducing the Guardian Watch a product to guard your most precious commodity your CHILD. Its designed to track your child 24/7 and will allow your child to Call for help by pressing the SOS button or call closest guardian by pressing button 1 or 2. Checks sleeping habits, tracks steps or running for exercise, tracks if watch is removed all this to make sure your child remains safe..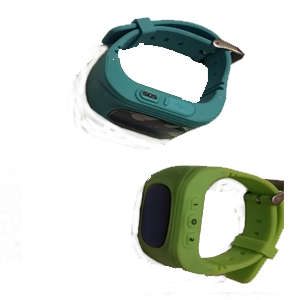 Shop Now
Recent Events:
Technology
2017 Year
The Seeker, The Guardian, The Analyzer and Water the Life, all new technology or devices to help promote safer environment and healthier ways of life.
New!!! New Line for 2017
JCS Digital Office Equipment in 2017 will introduce new technology to the world. Our focus is on Education and innovation.

7 Decades Of Dedication.
For over 70 years, Samsung has been dedicated to making a better world through diverse businesses that today span advanced technology, semiconductors, skyscraper and plant construction, petrochemicals, fashion, medicine, finance, hotels, and more. Our flagship company, Samsung Electronics, leads the global market in high-tech electronics manufacturing and digital media.

My Document Solutions.
..... Kyocera provides the industry's most comprehensive line of award-winning low to high volume black and white copiers and multifunctional products (MFPs)..

Duplo latest 2017
Duplo has set the standard with some of the most innovative and reliable finishing products in the graphic arts industry and continues to lead the way with solutions that are automated, productive, and cost-efficient. Today, Duplo manufactures a complete line of print finishing equipment from all-in-one slitter/cutter/creasers, folders, and perfect binders to sheet feeding, booklet making, and saddle stitching systems for offset and digital printers in both high production and small office environments.

Panasonic 2017
Whether you scan 40 or 4,000 pages a day, find the reliable, efficient scanner that meets your needs and offers peace of mind. All Panasonic scanners are backed by a 3-year replacement warranty and a U.S.-based technical hotline....

JC's Digital Office Equipment (JCSDOE) is an office integrator that represents the best in breed in technology such as Duplo, Panasonic, Kyocera and Samsung. These companies provides the most innovative and reliable products in their industry. It is our desire to end the search for our clients on technology devices that would best enhance your office needs. JCSDOE leadership experience has over 25 years, during these years we have obtained the reputation of honesty, reliability and best in service. Our motto is "We Improve Images"
Recent ISD Postings
Relationships
JC's
Digital Office Equipment
is a proud vendor of Region 5 ESC and its members and we look forward to another great year of working together to bring the best in technology to its staff and students.
index.html